Chadli Bendjedid University
We Are One Of The Best Universities In Eastern Algeria
Strengthening the university mapping of eastern Algeria, the University of Chadli Bendjedid in El Tarf is today an institution of higher education in full boom at all levels – infrastructure, training, cooperation and research, and tends to rise to the rank of major Algerian universities.
Do you want online courses?

Visit our educational platform Moodle
Gain Valuable Knowledge & Experience
Once you apply to our university we move you to the next step !
After applying, we will reply as soon as possible, and one of our administration members will contact you on e-mail or phone so you'll be informed about our reply.
A Brief History Of Our University
The geographical location of the state of El Tarf in the far north-east of Algeria on the borders of Tunisia and the peculiarity of its climate rich in animal and plant biodiversity and wetlands, as well as its agricultural and tourism profession made it to host the Agricultural and Veterinary Institute, an entity affiliated to the University of Badji Mokhtar in Annaba since October 1992. It was a dedication to the policy of decentralization followed in the eighties In various sectors, especially the higher education sector which led to the opening of national institutes in several regions of the country.
* 2001: This institute became aware of its independence and became a university center on September 18, 2001, and it is a public institution of a scientific, cultural and professional nature called "University Center Baltarf" by Executive Decree No. 01-276 of Jumada Al Thani 30 1422 corresponding to September 18, 2001 (OJ n° 53 dated 18.09.2001 pages 18-19), composed of two institutes: the Institute of Agricultural Sciences and the Institute of Veterinary Sciences.
* 2006: Increasing the number of institutes that make up the university center in the party to 03 institutes and amending their functions according to the provisions of Executive Decree No. 06-279 of Rajab 21, 1427 corresponding to August 16, 2006 (JO No. 52 of August 20, 2006 AD, p. 9) as follows: Institute of Nature and Life, Institute of Veterinary Sciences, Institute of Arts and Languages.
* 2012: June 4, 2012 witnessed the establishment of "Al Tarf University" as a public institution of a scientific, cultural and professional nature under Executive Decree No. 12-242 of Rajab 14, 1433 corresponding to June 4, 2012.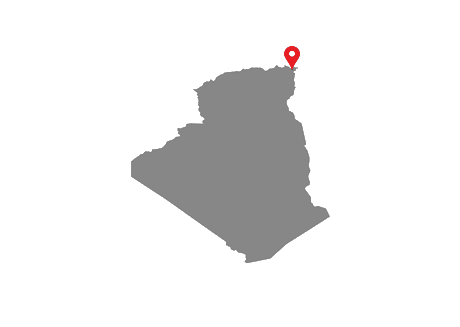 interested in joining us ?
Join Us For Information About New Student Admissions
Donec diam augu consequat sit amet metusac bibendum mattis massa. Duis mollis ligula pretium consequat alique nibh purus fermentum mi bibendum bibendum mattis massa.
Copyright © 2022 Chadli Bendjedid University. All rights reserved.