Le département des Sciences Agronomique Organise : le Premier Séminaire sur L'eau L'Environnement et Santé (06-07 mars 2018)

 
Appel à candidatures algéro-Hangrois au titre de l'année universitaire 2018-2019
Programme Algéro-Français de bourses en doctorat PROFAS B+
Appel à candidatures
Le programme PROFAS est un programme phare de la coopération algéro-française. Créé en 1987, il a été rénové et relancé en 2014 sous le nom PROFAS B+.
Désormais, le programme PROFAS B+ propose non seulement des bourses mais aussi des prestations fournies par l'Algérie et la France, notamment via l'opérateur Campus France...
PRIMA "Partnership for Research and Innovation in the Mediterranean Area"
Conditions of Participation for Algeria, Egypt, Jordan, Lebanon and Morocco in PRIMA

According to Article 1 (2) of the Decision EU 2017/1324, Algeria, Egypt, Jordan, Lebanon and Morocco shall become PRIMA Participating States subject to the conclusion of international agreements for scientific and technological cooperation with the Union setting out the terms and conditions of their participation in PRIMA ...
Appel à candidatures 2018 pour le Prix UNESCO-Japon d'éducation en vue du développement durable
Conférence au profit des enseignants nouvellement recrutés
Dans le cadre de la cellule du suivi pédagogique des enseignants nouvellement recrutés une conférence est donnée par le Pr KOUADRIA dont l'intitulée est  :
"Modèle de construction du savoir".
Le Lundi 26 févier 2018
Ouverture de la session 2018 de réception des propositions de création de nouvelles entités de recherche
canevas téléchargeable sur le sité web : www.dgrsdt.dz
correspondances et annexe des condition de recevabilité des propositions de création de nouvelles entités de recherche-2018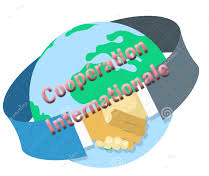 Coopération Algéro-Britanique
Programme de coopération avec les universités Algériennes initié par la London School of Economics and Politlcal Science (LSE) et financé par Emirate Fondation