Partenariat bilatéral Algérie-UE, ATRSS-FIZ Actions in support of the international consortium for Personalised Medicine
L'Agence Thématique de Recherche en Sciences de la Santé (ATRSS) avec l'appui et sous couvert de la Direction Générale de la Recherche Scientifique et du Développement Technologique (DGRSDT), du Ministère de l'Enseignement Supérieur et de la Recherche Scientifique et en collaboration avec The Frankfurt Biotechnology Innovation Center ( FIZ ), Allemagne , lancent un appel à participer au programme de recherche et de l'innovation Horizon 2020...
بيان توظيحي
رفعا لكل لبس و من أجل تنوير الطلبة بخصوص عدد المقاعد المفتوحة  في ماستر علم الاجتماع للسنة الجامعية 2019/2020، تعلم و تأكد إدارة الجامعة بأن حصة ماستر...
إعلان عن فتح الأرضية المخصصة للماستر 2019
ستيم إطلاق عملية الترشيحات للإلتحاق بالسنة الأولى ماستر حصة 20% من المقاعد البيداغوجية المفتوحة بعنوان السنة الجامعة 2019-2020....
annonce d'un avis de vacance de poste de fonctionnaire supérieur au pnue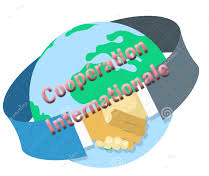 Coopération Scientifique Algéro-Japonaise
Science and Technology Research Partnership for Sustainable Development (SATREPS)
Ouverture des Candidatures pour soumettre des projets de collaboration scientifique conjoints Algérie-Japon, au titre du programme : "SATREPS : Partenariat dans la Recherche Scientifique et Technologique pour le Développement Durable".

« Prolongation de la périodes d'inscription »
La période d'inscription à la participation au concours du doctorat au titre de l'année universitaire 2019-2020 a été prolongé du 24 au 25 septembre 2019.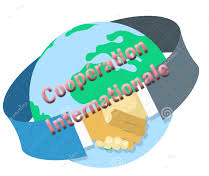 Coopération Algéro-Coréenne
Programme de coopération pour le développement prévu par l'agence Coréenne de Coopération Internationale (KOICA) pour l'année 2021
Les formulaire doivent être envoyer par mail avant le 26 septembre 2019 aux adresses suivantes : 
- This email address is being protected from spambots. You need JavaScript enabled to view it.
- This email address is being protected from spambots. You need JavaScript enabled to view it.
Important : Le délai d'envoi est prolongé jusqu'au 26/10/2019.